Ansum Barbers - Where It All Began
It all started on a skatepark... 
Meet Marc the founder of Ansum Barbers, located in Mount Hawke skate park Cornwall. Marc has been dedicated to providing affordably priced, unparalleled hair styling and grooming services that are tailored to every client and their lifestyle in a distinctively unique atmosphere. Customers are Marc's number one priority, and he values every client and their individual needs.
Ansum Barbers offers both a style and community experience as a true "neighborhood shop." A social setting provides customers with an opportunity to relax and enjoy their surroundings while experiencing a customized level of service. Marc pairs modern day cutting edge grooming techniques with timeless traditional services. 
Marc had introduced a small collection of skater and Cornish lifestyle inspired clothing and accessories for sale in the barber shop over the years as the barber shop evolved. Everything was going swimmingly! The pandemic then spread to all salons and barbershops in the United Kingdom. Despite the fact that it was a difficult and uncertain time for many businesses, Marc did not wallow in self-pity. Marc created his own eCommerce store and began curating a hand-picked collection of high-end clothing.
In the year 2022, the barbershop reopens and life returns to normal. Marc launches a new website with an even larger selection of clothes that can be delivered anywhere in the UK or picked up at the barbershop.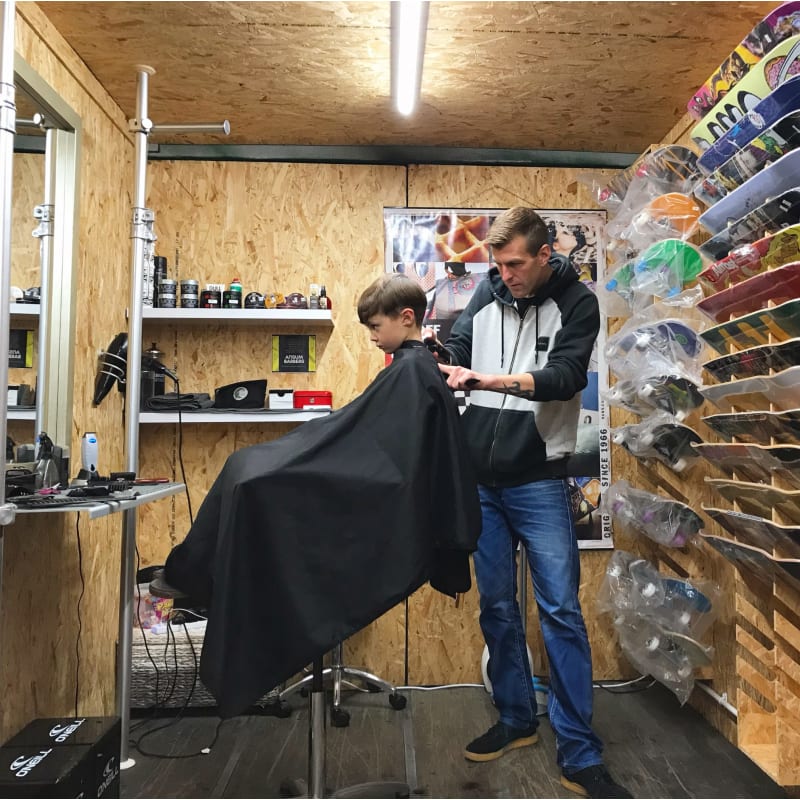 ---
Older Post
The Benefits of Blue Space